Welcome to Masche Chiropractic Health Center
Masche Chiropractic is writing with our deepest regrets to announce the recent passing of our beloved Jackie Masche. As some of you may know, Jackie began experiencing some health issues mid-April. Prior to and during this unexpected complication Jackie prioritized living a healthy lifestyle, spending time with her devoted husband, daughter and granddog, and always working tirelessly to support the health and wellbeing of all those around her – both in and out of the office. She has been a strong, inspiring woman and now her energy is no longer only contained by her body; it is part of everyone who has been lucky enough to share space with her.
We appreciate the love, support, and positive energy from all whose lives she has touched and ask for your understanding as the family moves through this difficult transition.Masche Chiropractic Health Center is committed to continuing Jackie and Jack's vision of care for all of their patients. There will be as minimal disruption to patient treatment plans as possible, however please understand that for the time being there will be only one doctor in the office. Masche Chiropractic Health Center welcomes continued dialogue to best meet the needs of the chiropractic family that has been so important to Jackie and Jack.
The Masche Family has decided to remember Dr. Jackie privately. If you would like to pay your respects or share a memory of Dr. Jackie feel free to come in our office during business hours and sign the guest book.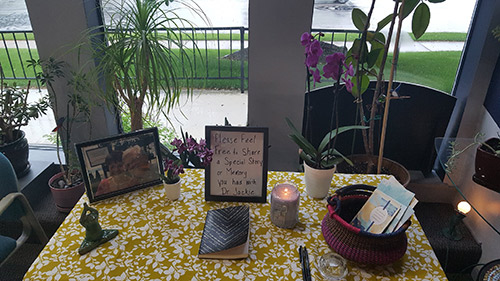 Greenfield Chiropractors Help You Be Your Best Self
Greenfield chiropractors, Drs. Jack is dedicated to helping you and your family heal naturally. If you've been unsatisfied with the care you've received for your health concerns the Masche Chiropractic Health Center team is here to help! We take a holistic approach to offer you a life of complete wellness.
Getting to Know You
To help you be your best self, we take the time to get to know you and what's going on in your life. We seek to identify the causes that can interfere with good health. These can include trauma, poor nutrition, relationships,negative thinking and stress. These areas can represent the underlying causes for a range of health issues. Once we determine the root causes of your pain, we can get you on the road to better health.
Our Holistic Approach to Health
At Masche Chiropractic Health Center, we look at our patients from a holistic point of view. That means we work with you physically, mentally and spiritually. We offer many ways to help you enjoy optimal health and wellness.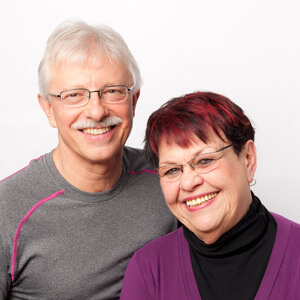 We Offer a Free Consultation
Just as we kick those proverbial tires before purchasing a car, we want you to give us a test drive. That's why we offer a free consultation to ensure that we are a good match for you. We are interested in patients who really want our help and are ready to see the positive difference that chiropractic can make.
We take care of patients of all ages from newborns to senior citizens. Whatever your age or background, we want to make you feel at home. As a husband-and-wife team, you'll get to meet both us and decide whom you're most comfortable with.
See how our holistic approach to good health can help you! Call (414) 529-5370 today.
Chiropractors serving Greenfield, Hales Corners & Greendale, New Berlin and Franklin